Germany officially the Federal Republic of Germany is a federal parliamentary republic in central-western Europe. It includes 16 constituent states, covers an area of 357,021 square kilometers (137,847 sq. mi), and has a largely temperate seasonal climate. With about 82 million inhabitants, Germany is the most populous member state of the European Union. After the United States, it is the second most popular immigration destination in the world.
Germany's capital and largest metropolis is Berlin, while its largest conurbation is the Ruhr (main centers: Dortmund and Essen). The country's other major cities are Hamburg, Munich, Cologne, Frankfurt, Stuttgart,
Düsseldorf, Leipzig, Bremen, Dresden, Hannover and Nuremberg.
Why Should Study in Germany
Studying Abroad in Germany for Free is a big chance not only for European people but for students from all over the world. They benefit from a high­ quality educational system, learn a new language and gain experience from this interesting country. It doesn't matter if one is spending his whole studies in Germany or is just interested in a term abroad; these pages provide the necessary information about all relevant topics.
The decision to study in Germany is a quite good one because the time abroad can give many positive experiences and memories. But first of all, it is necessary to get a place at the favorite university in Germany. Places at the German universities are very rare and it doesn't matter if applying for the total studies or just one term, the competition is high It is, therefore, important to get all the information very early and to complete all the necessary formalities.
Get ready for all the important information you need to make a decision about the study abroad in Germany! C lick on the tabs below to find out about the world-class universities & colleges for Diploma, undergraduate & postgraduate programs in Germany and practical information on applications, admissions, fees, scholarships, visas, local life and more….
Benefits of studying in the Germany
STUDENTS' MONTHLY EXPENSES

Rent and utilities

€ 323

Food and drink

€ 168

Clothing

€ 42

Learning materials

€ 20

Car and public transportation

€ 94

Health insurance, medical costs, medicine

€ 80

Telephone, internet, TV

€ 31

Recreation, culture, sports

€ 61

Total

€ 819
Unfortunately, opportunities to study in Germany in English at undergraduate level are currently fairly limited, though there are some courses taught in both English and German (typically starting with English for the first two to four semesters and then changing to German). This allows you to study in English while improving your proficiency in German, particularly as your university may offer German language classes.
Apply requirements:
 • Entrance Qualification
 • Transcript of Grades
 • Proof of Language Proficiency
 • Valid Passport Copies
 • Recognized Bachelor Degree
 • Motivation Letter
 • Important References
   Photo (Passport Size)
 • CV with two References
Important documents for Visa:
 • Visa Application Form
 • University Admission Letter.
 • Proof of Block Account Confirmation
 • Proof of Travel Health Insurance Coverage.
 • University Entrance Qualification.
 • Proof of Language Proficiency
 • Passport Copies
Sample of apply procedure:
 • Choose a university
 • Check the admission requirements
 • Get your finances in order
 • Apply!
 • Take out travel health insurance
 • Get a German student visa
 • Find accommodation
 • Enroll
 • Settle in to student life in Germany

What is a Blocked Account?
A blocked account is a special type of bank account for international students in Germany, to prove they have enough financial resources to live in Germany for one year during their student visa application. You can open a Germany blocked account at CITY Bank.
• RWTH Aachen University
• University of Augsburg
• University of Bamberg
• University of Bayreuth
• Berlin University of the Arts
• Free University of Berlin
• Humboldt University of Berlin
• Technical University of Berlin
• TU Dresden University of Technology
• University of Duisburg-Essen
• University of Bielefeld
• Ruhr University Bochum
• University of Bonn
• Brandenburg University of Technology
• University of Jena
• Kaiserslautern University of Technology
• Karlsruhe Institute of Technology
• University of Kassel
• University of Kiel
• University of Koblenz-Landau
• The ICD Academy for Cultural Diplomacy
Institute for Cultural Diplomacy hereafter called "ICD"
• GISMA Business School
• New European College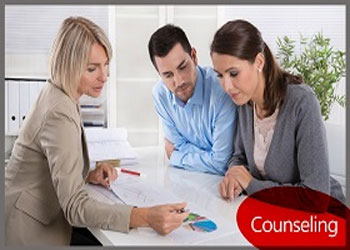 3. Accept Notification of Selection
4. Apply for Study Permit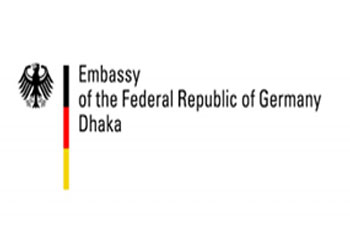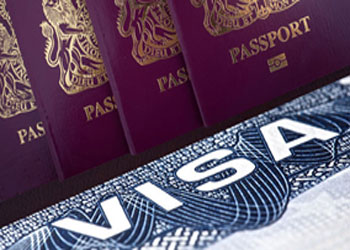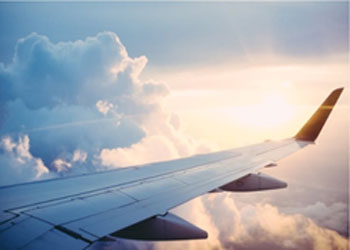 Embassy of the Federal Republic of Germany
Address:  178, Gulshan Ave, Gulshan 2,
Dhaka – 1212, Bangladesh.
Phone: +49 1843761900,
+880 2 985 35 21
www.dhaka.diplo.de