Canada is the world's second-largest country. Canada is most famous for its natural beauty. Cultural diversity is only part of what makes Canada pretty attractive to visitors and expats, meanwhile its vast picturesque nature and impeccable living environments are Canada's Holy Grail.
Canada is huge and speckled; it takes a great deal of time to explore its vibrant perks which makes it almost impossible for an expat to get bored. Canadian delight circles around its major cities, ultra-modern and culturally challenging as Toronto, Montreal and Vancouver moving on to the Canadian pride and joy, the exclusive Ski resorts of Whistler and Calgary.
One of the most popular attractions in the Canadian soil is no doubt whale-watching off Vancouver, the most populated area by immigrants and with a reason.
As the country which possesses the highest per capita immigration rate in the world, Canada most definitely makes its expats feel at home and welcomed.
Why Should Study in Canada
Every year more than two hundred thousand International students troop into Canada. This is because studying in Canada is an exciting and rewarding experience for many students from around the world. Canadian education reputation is based on quality and recognized for excellence across the entire education sector and employers of labour all over the world. Over 90 percent of Canada's Universities and College graduates are employed in their field of study within six months after graduation and 93 percent of employers are satisfied with the graduates. Canada is a best place to study and work for the international students. It has developed a first-rate education system with high standards which is globally recognized. Canada government offers permanent residency opportunity who finished their studies in Canada.
Reasons to move to Canada:
Canada is an extremely attractive study destination.  There are few reasons to move to Canada.
1. Jobs in Canada- There are great employment opportunities available to eligible skilled foreign workers who move to Canada. Thousands of foreign workers are needed by Canadian Companies to fill jobs in Canada in a range of high-demand occupations, due to large part to an ongoing labor Shortage.
2. Incredible Cites- Many people decide to move to Canada so they can enjoy the high standard of living found in Canadian Cities. For the past several years in a row, the Economist Intelligence unit (EIU) has ranked Vancouver, Toronto and Calgary among the Top Five" Most Livable Cites" in the world out of 140 cities evaluated around the globe. 
3. Freedom- In November 2015, the Legatum Global Prosperity Index declared Canada to be the number one country in the word for personal freedom. Canada is a Western democracy which protects freedoms and human rights under the rule of law and where men and women of various backgrounds can live freely, without fear of government oppression.
4. Safety and Security- Canada is known for being one of the safest countries on Earth, both in terms of its relatively low level of violent crime as well as its political stability and location is a peaceful part of the planet.
5. Education Opportunity – People who immigrates to Canada has access to its excellent education system, which includes several of the world's top institutions of higher education.
Education System in Canada:
Education across Canada is generally divided into four stages: pre-school or early childhood education; primary or elementary education; secondary education and post-secondary or tertiary education, which includes college and university programs and vocational/technical schooling.
Credit Transfer Opportunity:
It's definitely possible to transfer credits from Bangladeshi University. When you are applying to a Canadian University just attach the official transcript and details course description with the admission form. Make sure you notarized the official transcript. Once the university offers you a letter of admission, they will evaluate your transcript and offer you advanced standing for the courses that matches with their corresponding course. If you are not satisfied with the advanced standing approval, you can further talk to an academic advisor once you come to Canada.
University Ranking in Canada –There are 26 Canadian universities in the QS World University Rankings 2019, ranked based on six indicators, including employer and academic reputations and citations per faculty member, a measure of research impact. Read on to count down the 10 highest-ranked Canadian universities in this year's ranking, plus a look at how its other institutions performed.
Apply requirements:
 • Academic Documents (Scan copy)
 • Study Gap Documents (if necessary)
 • Scanned copy of IELTS Certificate
 • Passport
 • Birth Certificate
 • CV & Four Copies Photo
 • E-medical
 • Police Clearance Certificate
 • Job experience letter (if required)
 • Bank Solvency
 • Financial Documents
                    • Proof of Fund (Formal Letter from Sponsor to ambassador) 
                    • Asset Valuation and Translation
Intakes
The main intake offered by all Universities is September / January and May.
English Language Requirements
IELTS minimum score of 6.5 for Postgraduate and 6 for Undergraduate Programs.
• University of Northern British Columbia
• Kwantlen Polytechnic University
• University of the Fraser Valley
• Fairleigh Dickinson University
• Grant Macewan University
• The University of Winnipeg
• Mount Allison University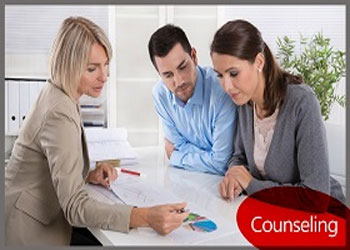 3. Accept Notification of Selection
4. Apply for Study Permit